Plumbing Dubai Company Offers Professional Drain Cleaning Services in Ajman Including Kitchen Drains, Bathroom Drains, And Sewer Drain Cleaning.
Drainage refers to the natural or artificial evaporation of water. You could be liable for costly damages if you don't pay attention to your drain system. You can Prevent Any Potential Problems by checking the Drain System in your home or workplace. Plumbing Dubai can help you with any type of drain cleaning. We have Modern Drain Tools that are highly skilled and experienced. For the best Drain Cleaning Services, call Plumbing Dubai if your Garbage Disposal is not draining or has stopped working.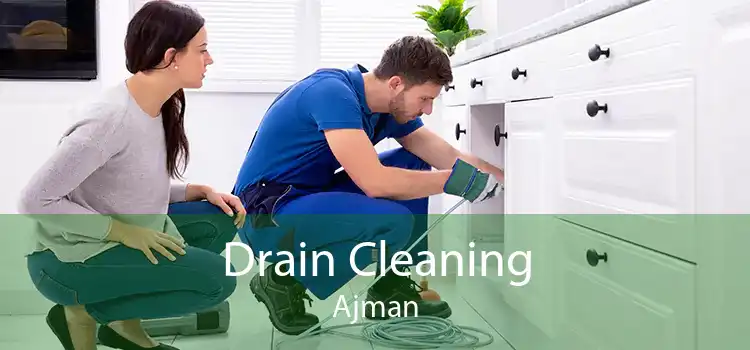 Different Types of Drainage Systems​
At Plumbing Dubai, we offer the following drain cleaning services in Ajman:
Kitchen Drains
Bathroom Drains
Utility Room Drains
Sewer Drains
Bathroom Sink Drain
Bathtub Drain
Floor Drain
Outdoor Drain
Commercial Drain
Residential Roof
Clogged Kitchen Drains in Ajman
Blockage can occur if you have a lot of food in your kitchen. Because the Kitchen Pipes' inner walls can become clogged easily, avoid coffee grounds, eggshells, and fruit/vegetable skins. Ajman professionals can help Unclog Your Kitchen Drain if it is blocked.
Bathroom Drain Cleaning in Ajman
Your bathroom drain can become blocked by hair, soap, soap residue, toilet paper, grime, and other bathroom products. This can lead to a Serious Plumbing Problem. Ajman's Trained Plumbers can unclog your bathroom drain. Bathroom Remodeling is also our specialty inAjman. Our experts can clean your bathroom drains in Ajman to prevent water damage.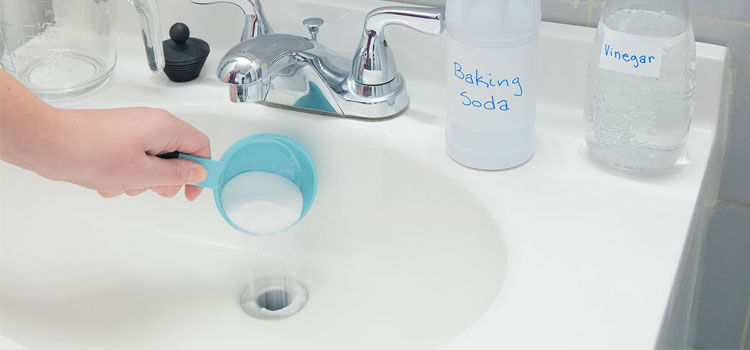 Utility Room Drain Cleaning in Ajman
Floor drains in basements and utility rooms can become clogged with dirt, debris, or other clutter, leading to Poor Drainage and the possibility of flooding. Utility room drain clogging can be overcome by plumbing using advanced technology. We can make the water flow smoothly by cleaning out the drain.
Sewer Drains Cleaning in Ajman
The home's main sewer drain is an essential part of its plumbing system. The Sanitary Sewer, also known as the Tunnel System or underground pipe for transporting sewage, is responsible for bringing your home's gray water and black water to the sewer. Blockages in the sewer drain could cause serious problems. Plumbing Dubai provides Sewer Drain Cleaning Services in Ajman at a reasonable and affordable price. Plumbing Dubai offers Sewer Drain Cleaning Services in Ajman if your drain is slow or clogged up.
Bathroom Sink Drain Cleaning in Ajman
It is possible that your bathroom sink drains slower than normal. The clogged bathroom sink drain can be caused by hair, toothpaste, shampoo, or other substances. Our professional and experienced plumbers from Plumbing Dubai are available 24/7 to help you Unclog Your Bathroom Sink Drains in Ajman. Call us now to prevent the serious consequences of a clogged bathroom sink drain in Ajman. Plumbing Dubai's team can help unclog your bathroom drain.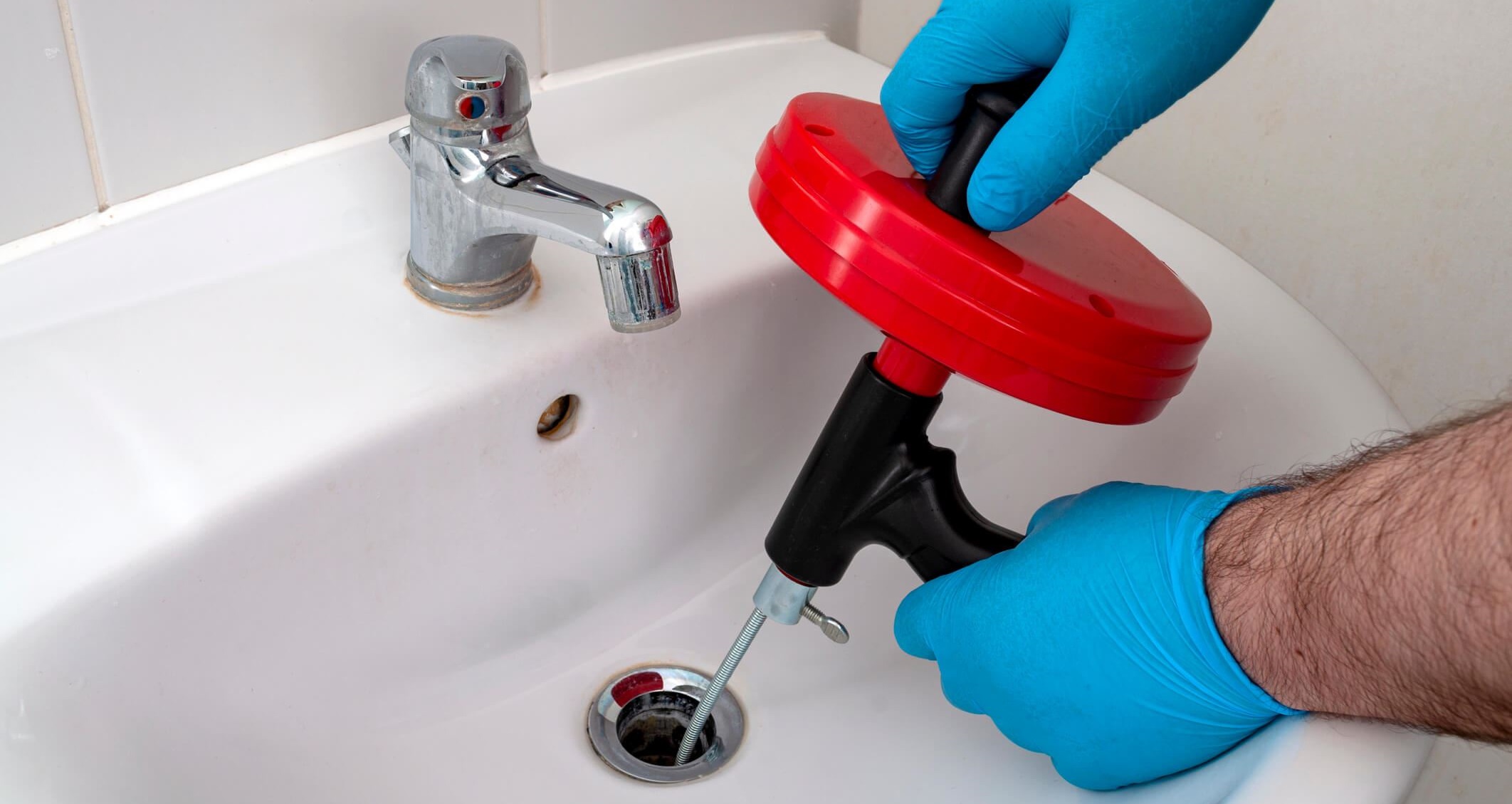 Bathtub Drain Cleaning in Ajman
A blocked bathtub drain can be a major problem for a busy family in Ajman. Your Bathtub Drain can become clogged from hair, soap, shampoo, and pet fur. It is possible to unclog your bathtub drain by yourself, but Plumbing Dubai can help you in Ajman. Plumbing Dubai has all the state-of-the-art tools to unclog your Blocked Bathtub Drain in Ajman.
Floor Drain Cleaning in Ajman
Plumbing Dubai employs a team that offers a wide range of floor drain cleaning services for Ajman. The floor drains are located in basements, utility rooms, garages, and patios to Prevent Excess Water from flooding and causing damage. Plumbing Dubai professionals can find and fix drain clogs. They also offer Expert Drain Cleaning Services to clean out floor drains in Ajman. Ajman's leading drain cleaning company, Plumbing Dubai, can solve any basement drain problems.
Outdoor Drain Cleaning in Ajman
The Plumbing Dubai team is available to help with outdoor drain clogs or other problems. It is difficult to Clean Underground Sewer Pipes and gutters. However, Plumbing Dubai's professional plumbers have the tools and techniques necessary to clear underground pipes in Ajman. Water can back up in your home from clogs caused by leaves and other debris. Plumbing Dubai Gro can find and fix any Outdoor Plumbing clogs and restore normal drain flow. All outdoor drain cleaning and sewer cleaning services are provided to residential and commercial customers in Ajman.
Commercial Drain Cleaning in Ajman
Plumbing Dubai employs professionals and has been offering high-quality commercial drain cleaning services for many years. All types of Sewer And Drain Problems can be solved by our plumbing professionals in Ajman. Plumbing Dubai has the expertise and equipment to handle a wide range of Commercial Drain Cleaning Needs in Ajman. All types of commercial buildings are served by Plumbing Dubai for drain cleaning services in Ajman.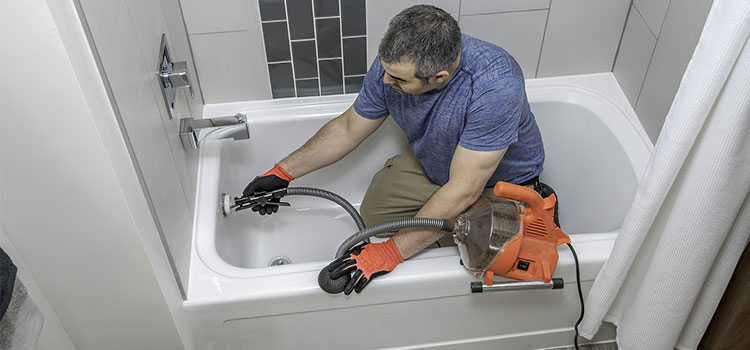 Residential Roof Drains in Ajman
Most residential homes have roof gutters that flow into Downspout Drains that direct water away from the house. Plumbing Dubai can mechanically clean underground residential roof drainpipes.
There are four kinds of roof drains:
Conventional Gutters
Scuppers
Inner Drain
Siphonic Drain
Our experts can clean any type of residential roof drains in Ajman.
Why Choose Us in Ajman For Drain Cleaning Services?
Plumbing Dubai has the most up-to-date technology and tools to offer efficient drain and Sewer Cleaning Services to repair your Ajman plumbing system. Plumbing Dubai is fully licensed and insured. All of our plumber specialists have the experience, training, and expertise to perform plumbing inspections and installation. To do the job right and efficiently, we use the most up-to-date technology and plumbing tools. We are available 7 days a week, 24 hours a year. You can reach us at 052-841-7570 to avail of our services. We are available for emergency calls. Plumbing Dubai's professional team can Solve Your Plumbing Problems and repair any water damage. We respond quickly and are responsive. We service the whole of Ajman.