For Your Plumbing Installation Need in Sharjah, Contact Us For The Best Plumbing Installation Services Like Garbage Disposal Installation, Instant Hot Water Dispenser Installation, And Toilet Installation.
Plumbing Dubai can help you upgrade your Sharjah plumbing fixtures. We have the Best Plumbing Repair Practices to assist with all major brands of residential plumbing equipment. We specialize in plumbing upgrades and installation. Modern Plumbing Technology will keep your home running smoothly and enhance its modern aesthetic.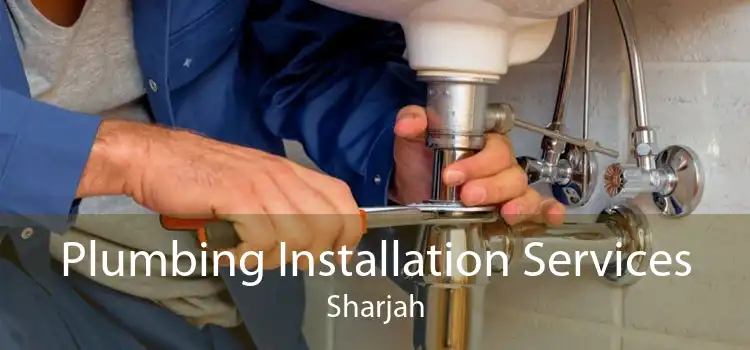 Plumbing Installation Services in Sharjah
Toilet Installation
Water Heater Installation
Sump Pump Installation
Instant Hot Water Dispenser Installation
Sink and Shower Installation
Water Purification System Installation
Water Softener Installation
Water Conservation Plumbing
Garbage Disposal Installation
Tankless Water Heater Installation
Water Heater Installation in Sharjah
We can help you choose the heater most suitable to meet your hot water needs. Our Expert Plumbers can install solar, gas, or electric water heaters. We are able to install any brand or model heater efficiently. We can install all Types Of Water Heaters in Sharjah.
Sump Pump Installation in Sharjah
Our Plumbing Installation Professionals will help you with the sump pump installation to get you rid of Flooded Basement Problems. Heavy rains can flood your basement, but you don't need to worry as we offer Sump Pump Installation Services in Sharjah to fix your Flooded Basement Problem. Every Sharjah home is unique and should get proper maintenance.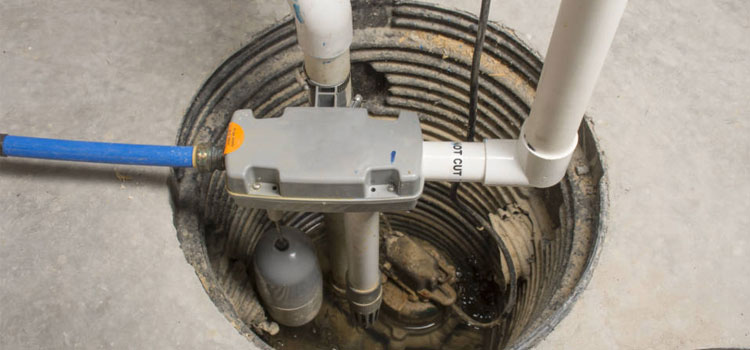 Instant Hot Water Dispenser Installation in Sharjah
Stop wasting time waiting for your water to boil and let our Plumbers Install The Instant Hot Water Dispenser in Sharjah. We can bring change and comfort to your life by Installing An Instant Hot Water Dispenser at your residence. The instant hot water dispenser is a time saver. You can make tea, and coffee instantly and quickly whenever you need them. You can get hot water up to your needs with an instant hot water dispenser. If in Sharjah you want your instant hot water dispenser to get installed by a professional team of Kitchen Plumbing in Sharjah, contact Plumbing Dubai for the services of installation.
Toilet Installation in Sharjah
To save money and water, you can replace your toilet with a high-efficiency low-flow model. A New Toilet Installation will transform your bathroom. Quality toilets will not only save money in the long term, but they also reduce the Risk Of Toilet Clogging and the need to repair them. For reliable toilet installation services in Sharjah contact Plumbing Dubai.
Sink And Shower Installation in Sharjah
You will need to install a new sink and shower if you want to remodel or update your bathroom. You can keep your bathroom stylish and updated with Water-Efficient Showers and sinks. Sharjah is the best place to find Sink and Shower Installation Services. Our plumbers are skilled and trained to do the job right and meet your expectations.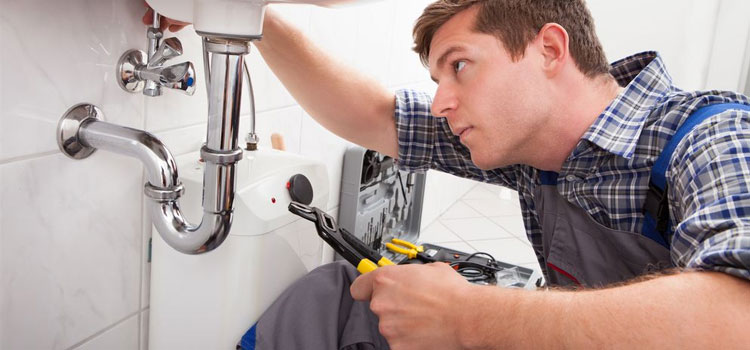 Garbage Disposal Installation in Sharjah
Garbage disposals are the best option for those who have problems with food getting stuck in the drain. Garbage disposal is a Basic Requirement For Any Kitchen. Sharjah plumbers can help you if you're thinking of Adding A Garbage Disposal to your kitchen. Sharjah homeowners can get Garbage Disposal Plumbing Installation from Plumbing Dubai.
Tankless Water Heater Installation in Sharjah
A tankless water heater can be a blessing. A tankless water heater can provide Unlimited Hot Water. Tankless water heaters are space, cost, and energy-saving. A tankless water heater ensures that hot water is always available, no matter how many people use it. Plumbing Dubai can install your New Tankless Water Heater throughout the year in Sharjah. Plumbing Dubai can help you choose the right water heater and provide expert installation services throughout Sharjah.